ACT Scores Continue to Rise
Highlights
New Orleans improved more than the state.
New Orleans' composite ACT score improved from 18.4 to 18.8, a gain of 0.4 points, while the state improved from 19.2 to 19.4, a gain of 0.2 points.
More New Orleans students have TOPS-qualifying ACT scores.
63% of the senior class scored a 17 or higher on the ACT (the qualifying score for 2-year TOPS Tech).
38% of seniors scored a 20 or higher (the qualifying score for 4-year TOPS Opportunity).
New Orleans continues to move up in the state rankings.
Year
ACT
Composite
Rank
2004-05
17
61 out of 68 parishes
2013-14
18.4
40 out of 69 parishes
2014-15
18.8
35 out of 69 parishes
New Orleans is closing the gap with the state's ACT average.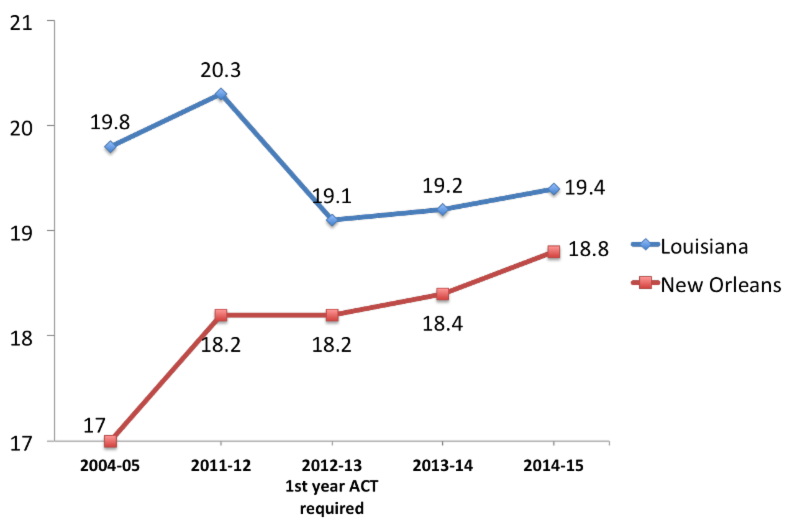 Both OPSB and RSD improved.
OPSB gained 0.4 points, moving from 20.5 to 20.9.
RSD gained 0.2 points, moving from 16.4 to 16.6.