Friday was Senior Shout Out Day for all New Orleans public high schools to celebrate our 2,500 Seniors, 300 Colleges and $75 million in scholarships.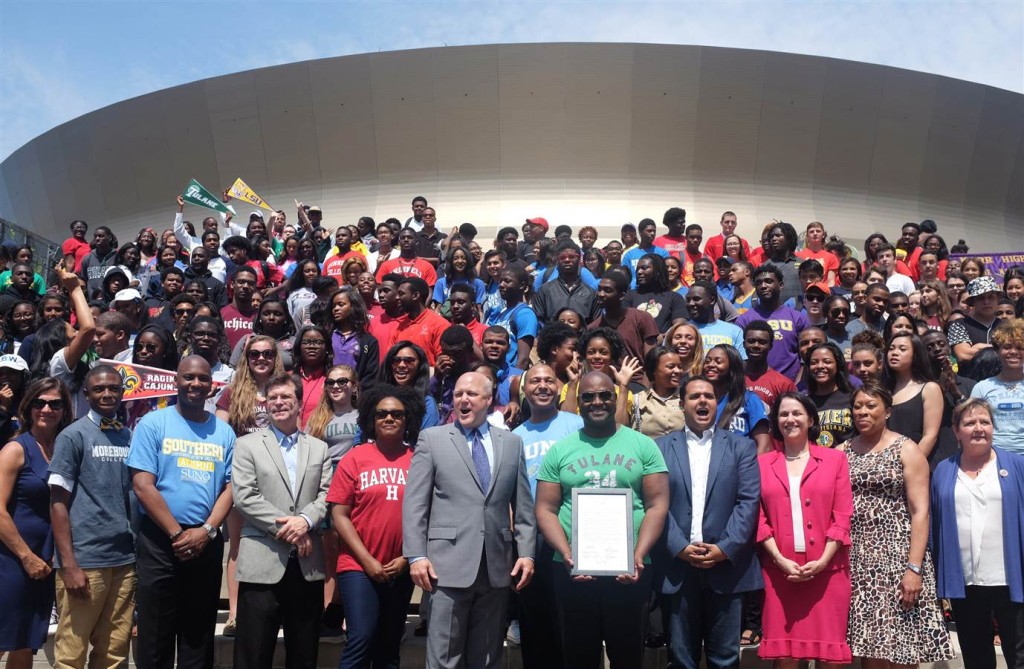 It was a truly inspiring day with graduates from every public high school in attendance.
Educate Now! congratulates and thanks the educators who impacted and helped shape these young people. Thank you for what you do every day.
I urge you to read Danielle Dreilinger's story on the event: They're off to College, and New Orleans Celebrates as well as this story from NBC News.
Educate Now! also thanks the City Council for recognizing our graduates.